Arcobareno Classic Loafer Shoes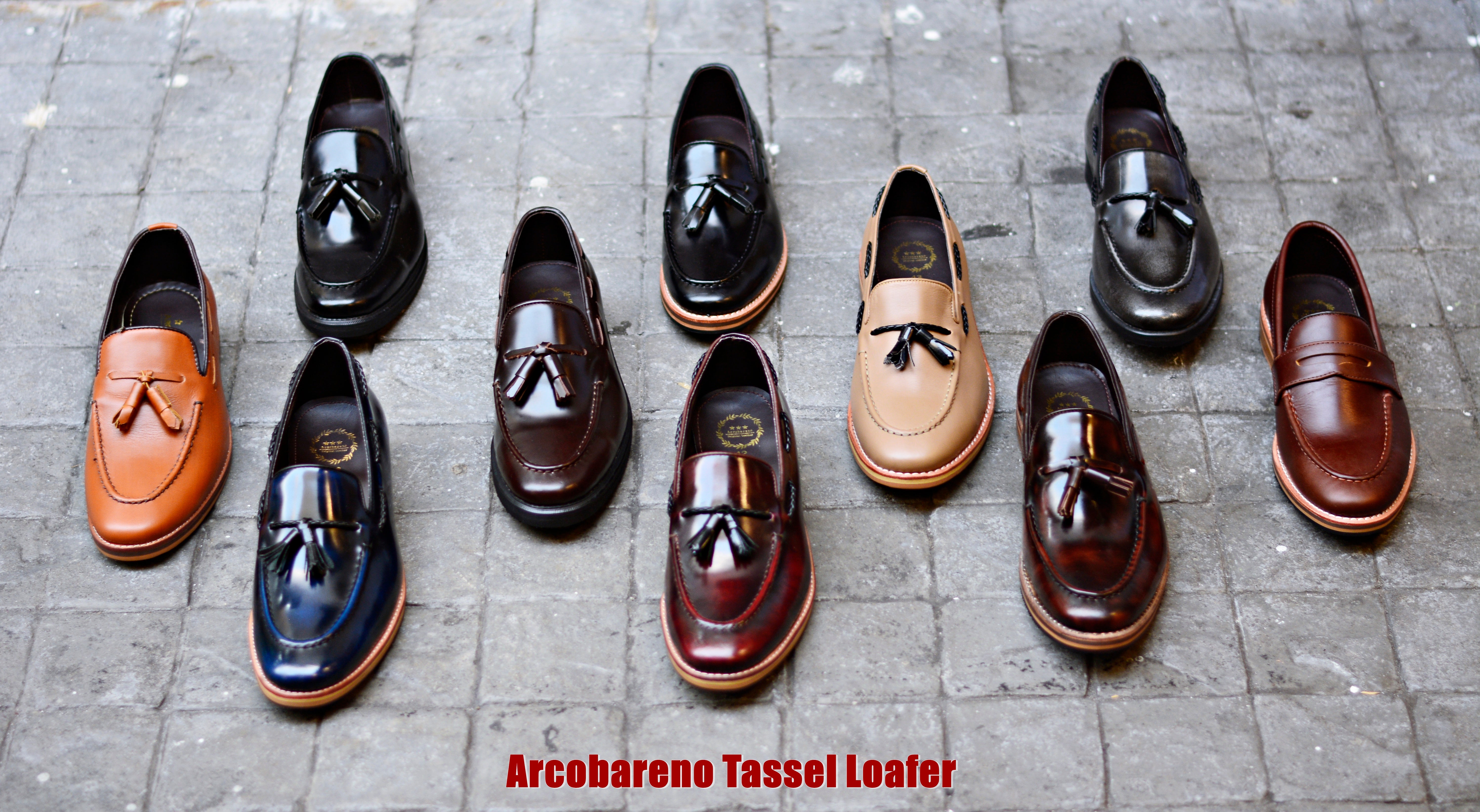 Classic Loafer – The Characteristics of classic loafer are:  
·       Lace-less shoe.
·       Low shoes, i.e. the ankleis exposed, and they do not wrap snugly around the ankle, Separate sole
·       A low heel
The upper vamp has a moccasin-like construction
Sometimes loafers feature a piece of leather across the vamp, which is known as a saddle
 Types of loafer:
Penny Loafer - Their design included a distinctive strip of leather (the saddle) of the shoe with a diamond-shaped cut-out. 
Horsebit loafer - It's a moccasin style construction which is hand sewn. It has this horse bit which is gold, not silver. 
Driving loafer - leather or suede moccasins with rubber-grommet sole were invented for men who wanted extra grip while driving seriously gorgeous Italian roadsters. 
Tassel Loafer - The tassel loafer has laces that go around the extremes of the shoe through different tunnels and which extreme converge in the instep where stays the characteristic of the decoration, two tassels made of leather or suede that makes beautiful the line of the classic shoes and with a lot of personality.