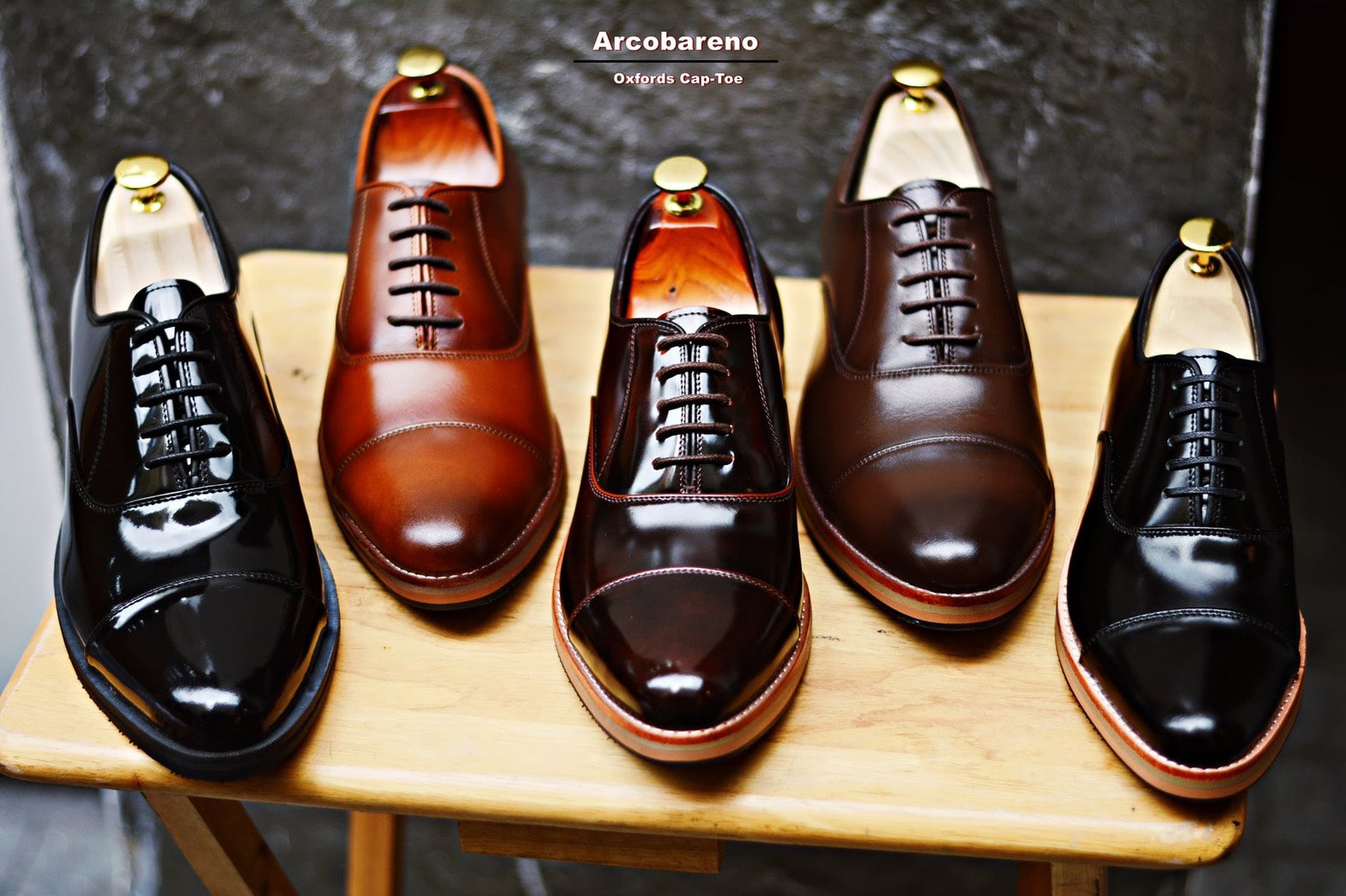 Oxford Shoes - An Oxford shoe is characterized by shoelace eyelets tabs that are attached under the vamp, a feature termed "closed lacing".
Types of oxford:
Plain Oxford - The plain Oxford basically consists of the quarter and the vamp. It features neither a leather cap over the toe box nor does it have broguing.
Cap Toe Oxford - The cap toe Oxford, sometimes also referred to as cap toe or cap-toe, is probably the most widespread Oxford shoe style in existence.
Wingtip Oxford / Brogue - The Wingtip Oxford has a pointed toe cap with extensions called wingtips which extend along both sides of the shoe. 
Saddle Oxford - These oxfords lack any kind of toe caps and have an additional strip of leather that runs across the top of the middle of the shoes down to the sole in a contrasting color.
Kiltie Oxford - The Kiltie Oxford is distinguished with an additional fringed tongue hanging over the top. 
Whole cut - This type has an upper that is cut from one single piece of leather. The whole cut oxford has the distinctive closed lacing system and this along with the single piece construction gives it an extremely clean and sleek look.