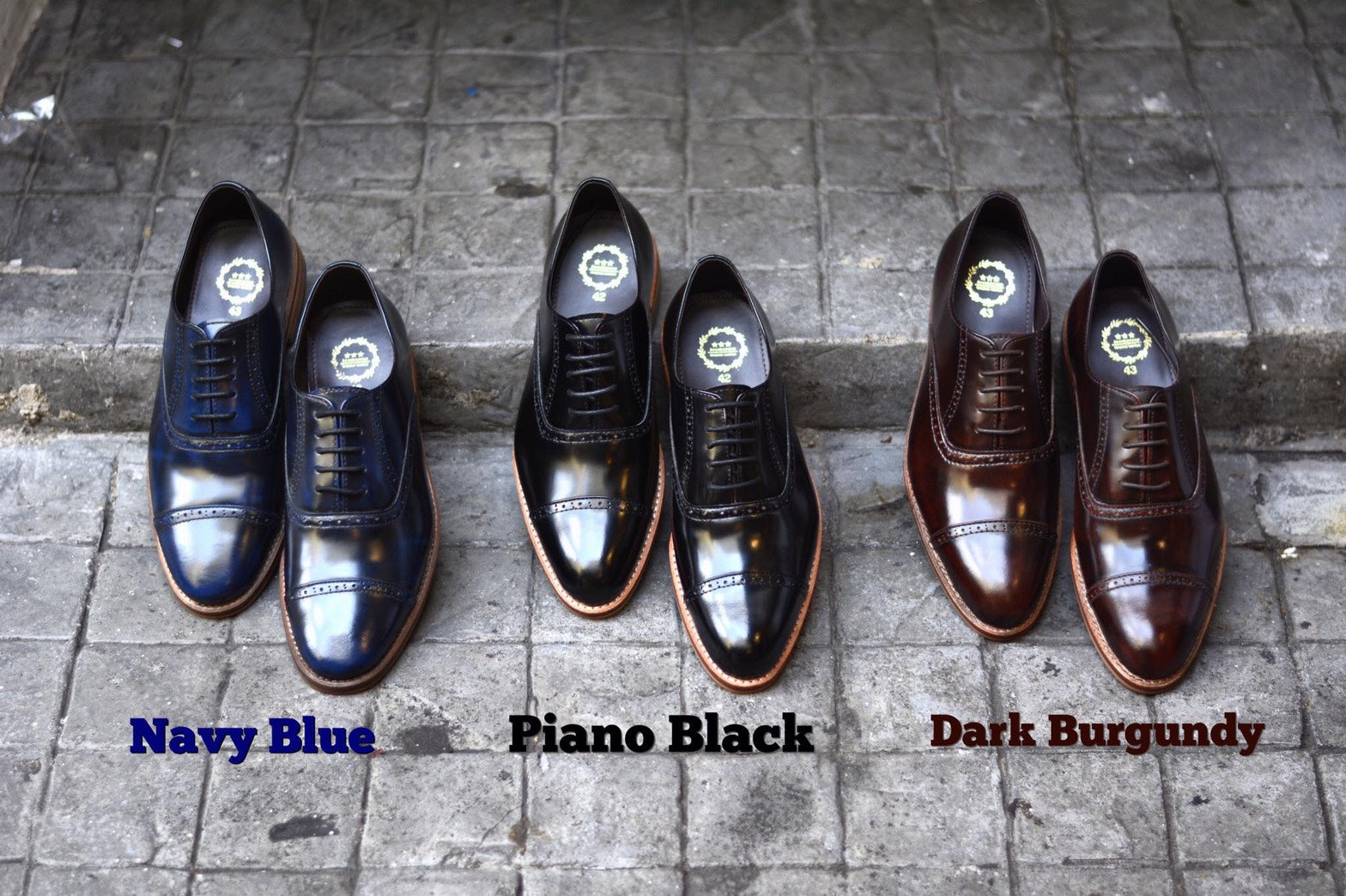 Brogue Shoes - The Brogue is a style of low-heeled shoe or boot  traditionally characterized by multiple-piece, sturdy leather uppers with decorative perforations and serration along the pieces' visible edges.
Subcategories of brogue:
Full brogues or Wingtips– these have a pointed toe cap with extensions called wingtip that extends along both sides of the shoe and usually ends near the ball of the foot.
Semi or Half brogues– these have a toe cap without extensions or wings and feature broguing both along the cap's edge and sides and have a medallion.
Quarter brogues– like the semi or half brogues these have toe caps without points and extensions or wings.
Ghillie brogues– the standard style for traditional formal Scottish dress footwear is a Full brogue or wingtip but differs from them in that they do not have a tongue and have long laces that that wrap around the legs above the ankle and are tied below the calf.
Modern variations – all kinds of modifications of these classic styles.